Membership with Eastcoast Vacations
This member guide is a brief introduction to the key points of membership with Eastcoast Vacations and how you can make the most of your timeshare. Classic Holidays was appointed as the Manager in October 2021 and is responsible for the day to day operation of resorts, member services, along with financial accounting. Classic Holidays reports on all aspects of the business directly to the Eastcoast Vacations Board of Directors, to whom Classic is answerable.
Classic Holidays has been providing leading timeshare services across Australia and New Zealand for over 40 years. As a family owned business, the fit between Classic Holidays and Eastcoast Vacations could not be better; with both organisations putting the highest priority on our members while delivering the very best in customer service.
What you get when you buy a share in the Eastcoast Group
Membership in the Eastcoast Group
Priority access to bookings at Bayview Apartments, Cowes; Golden Leaf Apartments, Caloundra and Manly National Apartments, Manly.
A professional, friendly and knowledgeable member services with over 25 years' experience booking timeshare holidays. We know how the timeshare system works and we'll do our best to make your holiday dreams a reality.
Member entitlements and responsibilities
One share in Eastcoast entitles the member to a one week holiday (7 consecutive nights) each calendar year.
All Eastcoast members own "Fully Floating" weeks. Members can book their week any time of the year, at any of the three Eastcoast properties in any apartment size subject to availability.
 All Eastcoast members can book their entitlement up to two (2) years in advance.
All members have a say in how the club is run and can send suggestions, complaints and compliments to the Eastcoast Board of Directors. All directors are Eastcoast members just like you.
Each year you will be levied a fee, called a Maintenance Levy, being your contribution to the costs of running the club. Levies are due and payable by the 31st December each year.
Members can pay levies in full or by instalments.
Levy payment releases your holiday week for booking.
Access to extra holiday weeks through your club and our exchange partners. Great extra holidays at amazing prices.
Access to all timeshare properties in Australia and worldwide through our exchange providers 7Across, E&P (Exchange & Play), RCI and HCD (subject to availability)
Click here to read or print the owners handbook.
Online Member Services
Online Member Services puts you in control of your membership any time of the day or night from the comfort of your own computer/personal device.
The following are just some of the things you'll be able to do once registered:
1. View your account details
View your share/s
View your entitlements
View and pay your charges
View your booking history
2. View resort profiles for the three Eastcoast properties
3. View and edit your personal details
4. Pay your annual levies
5. Make a holiday booking
6. Deposit your week with your favourite Exchange provider
7. Download member documents
Important Contacts:
Eastcoast Member Services
PO Box 384 Coolangatta QLD 4225
Toll free (Aust): 1300 785 599
Toll free (NZ): 0800 554 433
Tel: (Int'l): +61 7 5595 7599
Monday to Friday 9-5
info@eastcoastvacations.com.au
admin@eastcoastvacations.com.au
www.eastcoastvacations.com.au
Eastcoast Board of Directors
PO Box 384 Coolangatta QLD 4225
info@eastcoastvacations.com.au
7Across (formally DAE – Dial An Exchange)
www.7across.com
RCI
www.rci.com
HCD (Holiday Concepts Direct)
www.holidayconcepts.com.au/hc-direct
For more information and to apply for membership please contact member services via the contact form below.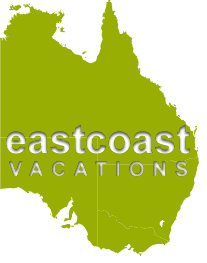 Eastcoast Vacations Pty Ltd